Sick of the same old bands? Well here's a new section which will showcase new "up and coming" bands, that you're sure to love!
To start things off...here's a band from upstate New York, called Marius. They may be young, but don't let that scare you away. These guys have quite the fan following in their upstate community. Check them out: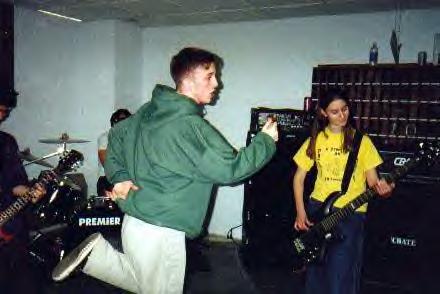 Marius
Marius started as the brainchild of two soon-to-be-8th graders, Kevin and Justin, in the late summer of 1997. The two had long dreamed of playing music in a band, so now all they needed was an electric guitar and a drummer and a p.a. system.
During the summer of 1998, they asked their friend Zach if he would be interested in playing drums. He said that he would, but about a week later, decided that he had too much already going playing hockey and lacrosse, so he had to decline. So on the summer went, the two boys again without a drummer.
Then, during their 9th grade year, Justin was talking to his friend Brian, when he all of a sudden remembered that Brian played drums. So, Justin in turn asked Brian if he would like to drum, and he said he would be interested.
So, that April, they bought a p.a. system, and on May 1, 1999, they had their first practice. Since then, they have played numerous shows, won some pretty good fanfare, and made some pretty good friends.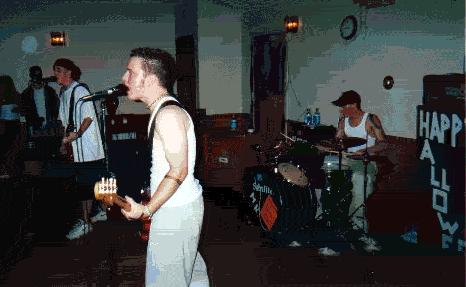 Want to hear some Marius tunes?
The band has recently released a three track EP... titled "Sophomore Year". The demo includes the songs, "Impatiently Waiting", "Just Friends", and the title track "Sophomore Year". The EP is available for one $3. Contact the band if interested.
~Visit the official Marius website for news, show info, pictures, and more!~